Abogados de Lesiones Personales
QUIEN PELEAN POR TI
Hemos representado a miles de clientes que han vivido en todos partes del país en casos desafiantes de lesiones personales.. Si no esta seguro a donde ir, Penney & Associates te puede ayudar.


American Board of Trial Advocates






American Board of Trial Advocates

NATALIA MARTIN
Señor Stewart Galbraith creyó en mí  y tomo mi caso. Hizo un gran esfuerzo en el caso, que parecía ser inútil considerando el oficial de policía y el testigo. Es un con excelente abogado con integridad, clase y capacidad para poner atención a los detalles. Fue muy paciente conmigo y se tomó su tiempo para explicar todos los aspectos de mi caso.
Firma de Abogados de Muerte Injusta y Lesiones Personales con

MÁS DE 100 AÑOS COMBINADOS

EXPERIENCIA DE LITIGIO
¿Por qué tantas personas en todo el Área de la Bahía, el Valle Central, el Sur de California y l Región del Gran Sacramento eligen Penny & Associates? Porque nuestro registro habla por sí solo. Desde nuestro fundación en 1992, Penney & Associates ha ayudado a miles de clientes a ganar millones de dólares en acuerdos y juicios por lesiones personales.
Con más de 100 años de experiencia legal combinada, tenemos la experiencia necesaria para llevar la lucha a las compañías de seguros y a aquellos que han contribuido a sus lesiones. Permítanos manejar su caso, para que pueda contarse en lo que más importa: su familia, su salud y su felicidad. 
Garrett nació y creció en el estado de California. Pasó 2 años viviendo en Perú, donde aprendió hablar español con fluidez. Garrett asistió a Brigham Young University (BYU) en Provo, Utah...
READ PROFILE

→
Frederick Penney has the highest AVVO personal injury attorney rating of a 10– "Superb Lawyer". Born February 23, 1963...
READ PROFILE

→
OBTENER LA EXPERIENCIA

QUE NECESITAS PARA GANAR*

SU DEMANDA DE LESIÓN PERSONAL
Nuestra compromiso con usted es que siempre encontramos la experiencia necesaria para servirle en su momento de necesidad. Es por eso que buscamos las mentas legales más talentosas y certificadas para hacer crecer nuestra práctica. Nuestra amplia experiencia nos ha convertido en una de las principales firmas de lesiones personales de California, y somos reconocidas por nuestra tasa de éxito en casos de accidentes automovilísticos y de camionetas, mordidas de perro, casos de resbalones y caídas, muerte por negligencia, y otras formas comunes de negligencia. Además podemos abordar casos altamente especializado lesiones sufridos debido a medicamentos recetados peligrosos, electrocución, enfermedad del Legionario, resbalada por avalanchas, y más. 
*Resultados no garantizados. Ver descargo de responsabilidad. 
$6
MILLION
Wrongful death verdict against Lyft
$5.0
MILLION
Heavily disputed liability car accident, $5 million verdict awarded in 2021.
$5.3
MILLION
Vehicle v. Pedestrian. First offer $1 million, settled at $5.3 million.
$3.75
MILLION
Auto Accident, Vacaville
$3.5
MILLION
Product Liability, Chico
$1.8
MILLION
Centerline Crossover Accident
$1.27
MILLION
Medical Malpractice
While pets bring joy to millions of households, the unfortunate reality is that people are injured by dogs and other animals every day, particularly children and the elderly. If you or a loved one has been injured by an animal, we can help.
HEAR FREDERICK PENNEY ON THE RADIO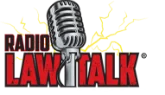 Escucha en estaciones en California, Nevada, Texas, y más en todo el mundo. Radio Law Talk es nationale sindicada alojado de frederick penney, el habla de los aspectos legales de los eventos más importante.
PENNEY AND ASSOCIATES ON NBC NIGHTLY NEWS
Penney and Associates Extends Alex G. Spanos Center Floor Partnership
STOCKTON, Calif. – Pacific Athletics announced the signing of Penney & Associates Injury Lawyers to a long-term floor partnership agreement inside the Alex G. Spanos Center.
PENNEY & ASSOCIATES NEWS FEED
Did Kouri Richins — who this year released a children's book about coping with her husband's death — poison him with a lethal dose of fentanyl? The case is being played out in Park City, Utah, where the mother of three was initially charged with first-degree aggravated murder. In the latest string of developments, prosecutors […]
On an early July morning in 2022, police was called to a gruesome scene in the Cleveland suburb of Strongville, Ohio. A Toyota Camry, driven by a 17-year old girl, had crashed into a brick building at a speed of 100 miles per hour, killing the two teenage passengers. In late August of this year, […]
The one-time operator of an upstate New York limousine company, involved in one of deadliest U.S. road wreck of the past two decades, is going to jail. Nauman Hussain, who ran Prestige Limousine, has been sentenced to five years to 15 years behind bars, two weeks after a jury found him guilty of 20 counts […]
Copyright 2023- Penney and Associates Injury Lawyers | Website by Post Modern Marketing, a web design and PPC company